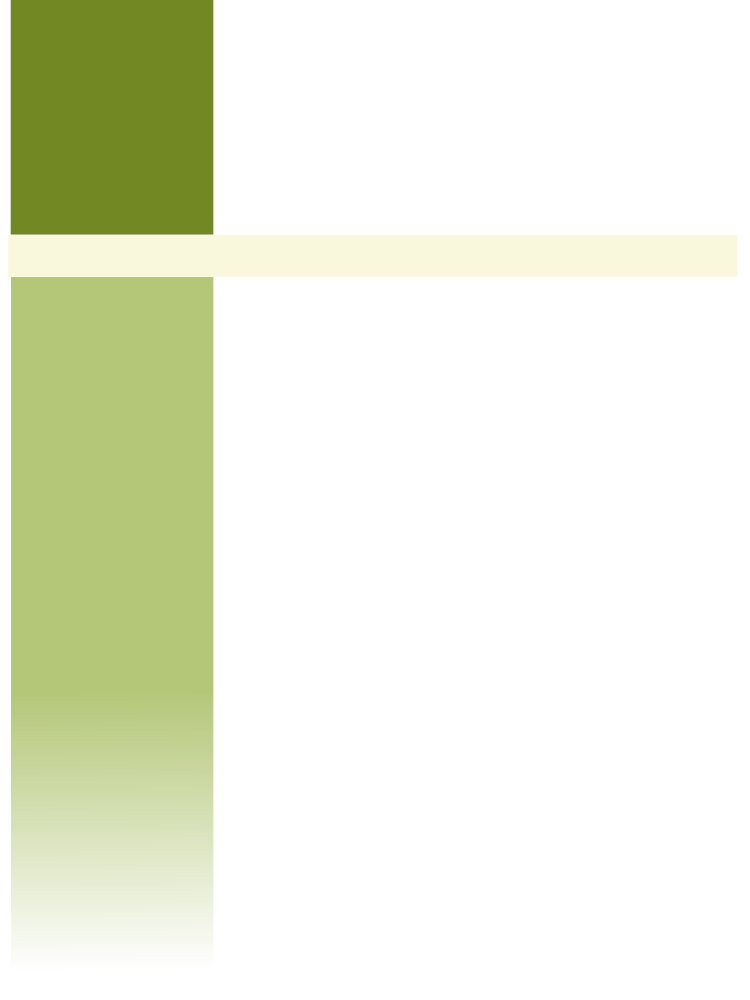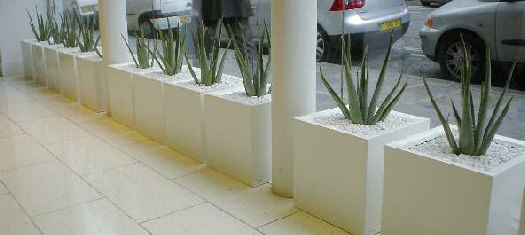 Copyright © 1982-2014. Designed by Keith Wheatley. All rights reserved. Toptenofficeplants.co.uk is owned by Wheatley Rent A Plant, 26 Copthorn Avenue, Park Lane, Broxbourne, Hertfordshire EN10 7RA. Terms and conditions. Privacy policy.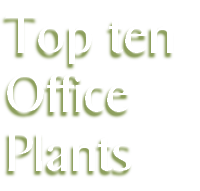 With over 30 years experience in the interior and exterior landscaping industry, Keith Wheatley has compiled a list of his favourite indoor plants and explains the reasons for his choice.
In the 17th century Joseph Banks, a fellow of the Royal Society, inherited a considerable fortune. Banks had an interest in botany since childhood and used his inheritance to fund trips to Newfoundland and Labrador....
The Ficus benjamina. This has to be the top choice overall for an office plant. The reason is primarily that it lasts so long in a light position and can be easily kept in shape. For a plant display contractor, plants that last a long time mean greater profits! Office plants are often placed well away from a window position and we don't get to use these plants as much as we would like. Not many last as long as the weeping fig without losing a neat form. It's also my top choice because it's a very beautiful plant.
For care or your office plants please click this link:
Office plants always last longer when planted in to a suitable container or planter. Choose from a massive range of planters or containers by clicking on the link or go to our main web site above




Keep your office plants and save money.
Out of the top ten office plants, the overall winner is....
Film stars are now available for your garden. When I say film stars, perhaps I should say props. The picture on the right shows some rock stars that were used in the recent Bond film. The rocks are made of resin and fibre matting and are extremely light. Where access problems and weight restrictions apply these are ideal. The rocks are available in three types of standing stones and fifteen types of prostrate stones. Finishes such as brown, sandstone, slate and coal can be enhanced with streaks of iron or copper colours. They are all hollow and can be used to cover unsightly equipment and machinery.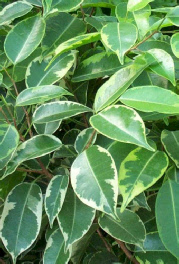 Ficus benjamina (variegated)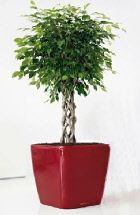 Ficus benjamina with braided stem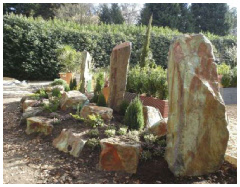 Plant display maintenance is probably the least costly service available to building management but due to the perception that plants are a luxury item, this service is one of the first that facilities managers cut back on. This is especially so in the current economic climate. Unless the density of the planting is excessive, the actual cost saving made is minimal and the loss of the environmental and indirect financial benefits far outweigh the gain on the accountant's spreadsheet. So what are the costs involved? A large plant display, say 5ft tall (1.5m) costs around £1.70 plus vat per week to maintain. For that price, the customer gets weekly visits for watering, cleaning, removal of dead or dying leaves and, if need be, pest control. Now here's the no brainer part. The outlay of £1.70 also covers the cost of replacement plants when that plant dies due to natural causes. Yes, that's right. For a maintenance service of only £1.70 per month plus vat per plant you get free replacements for ever! Naturally, the contractor will charge if anyone falls on top of the plant after a lengthy business lunch and squashes it flat. This is an unlikely scenario, however, as business lunches have also been cut due to the economic crisis...